Back
NC Service sells and commissions the Correa A30/30 rebuilt milling machine
After completing the mechanical retrofit work on the CORREA A30/30 fixed bed milling machine in 2013, NC Service has recently sold this machine to a company from Barcelona, specialising in making moulds for the prototypes used in the automotive industry.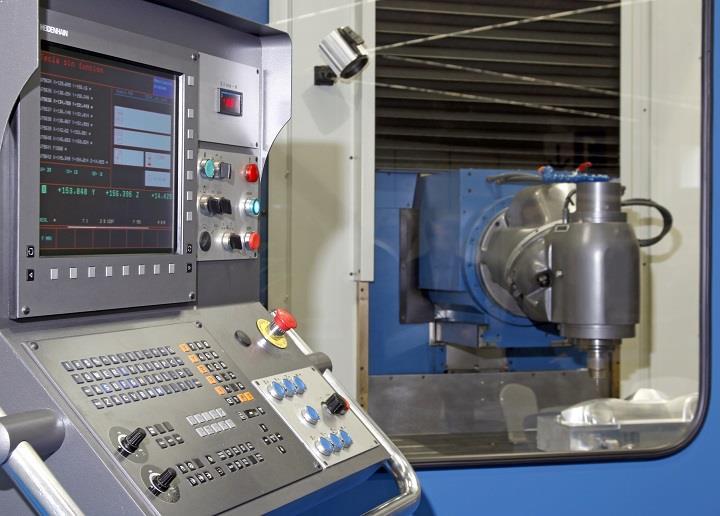 This bed type CORREA A30/30 milling machine incorporates the dual guide ways concept, specifically designed for applications requiring a heavy-duty chip removal capacity. This milling machine features a robust structure, thanks to the generously-sized, strongly-ribbed, alloyed cast iron modular components. What´s more, the kinematic design of the table substantially improves dynamic performance thanks to the roller slideways and linear guideways for the X axis travel. A clear example is the speed obtained in the copying operations.
Constructed in 2001, this milling machine is fitted with a TNC-426 Heidenhain control and has a travel of 3000 mm on the X axis, 1200 mm on the Y axis and 1000 mm on the Z axis. It features a manual head (U40) with ground spiral bevel gears and a hydro-mechanical tool clamp. The ball bearing spindles have been ground for all movements whilst the vertical travel features a hydraulic counterweight.
These and other components were completely rebuilt during the mechanical retrofitting process conducted by NC Service on this milling machine, allowing it to be sold in excellent condition, with regard to precision and geometry. The customer is therefore guaranteed the speed required and an optimal finish for the machining of its moulds.
What´s more, this retrofitted second hand milling machine was on show at the NC Service stand at the last edition of the FITMAQ fair held in October 2013.