Back
NC Service strengthens its structure in Burgos with the purchase of an industrial building
Nicolás Correa Service, S.A. has recently purchased the building adjoining its current premises on the Villalonquejar Industrial Estate, in line with the company´s objective to strengthen and grow its second hand milling machine retrofitting business.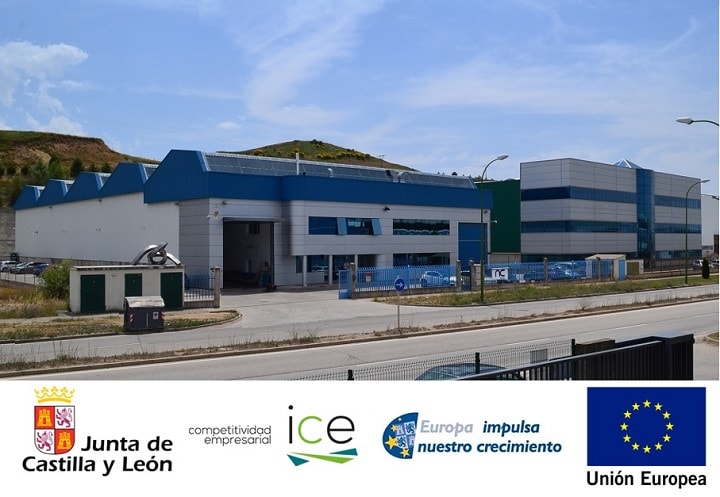 As part of the company´s expansion strategy, in its current growth and development phase, NC Service acquired these premises in May this year. So, in the course of the next few weeks, work is set to start to adapt this building to the company´s production requirements in order to offer customers a substantially improved purchasing experience.
This expansion of the company´s premises is primarily in response to increased production, in addition to the purchase of a growing number of CNC milling machines over the last few years on the second hand machinery market, leading to the need to boost our production capacity. As a result of this purchase, NC Service now occupies a total surface area of 9,000 m2 distributed between the two buildings, improving not only our efficiency but also customer service and our response capacity to market needs.
This new building, which entailed an investment of two million euros and occupies a surface area of 4,653 m2, is to be specifically adapted to display and demonstrate our retrofitted milling machines once completed. So that those second-hand milling machines that have been retrofitted and are ready for sale, will be put on display at our new premises, whilst we will continue to use our current building, with a surface area of 4,445 m2, for all the retrofitting work and our technical support service for the CORREA milling machines.
Thanks to this growth phase and recent acquisition, NC Service´s investment in assets will also lead to at least a 40% increase in staff in the first year, and is set to trigger substantial growth in the forthcoming years, directly benefiting the people of Burgos by creating new jobs and opportunities in the province.
In addition to this growth and increased production volume, entailing more means, equipment and qualified personnel at NC Service, the company intends not only to substantially increase sales but also to primarily increase the quality of work, improving the end result of our retrofitted milling machines and, therefore, the satisfaction of our customers with the purchase of our machines.
This Project of Enlargement of the Operating Centre was finally co-financed by the "Agencia de Innovación, Financiación e Internacionalización Empresarial de Castilla y León (ADE)" and by "The European Regional Development Fund (ERDF)" in 50%, within the Operational Programme 2014-2020 of Castilla y León.